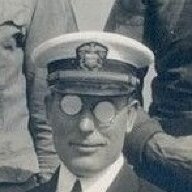 Backwoods Amateur
Supporting Member
Joined

Oct 29, 2015
Messages

6,427
Location
I'm really militant about keeping the contents of the Jeep organized and contained. I also spend a fair bit of time out in the brush. Keeping all of my personal gear and camping gear organized has been making me crazy lately. When I was at REI Sunday, I decided to check out a new backpack. Wow, just...WOW!
The new technology backpacks are simply amazing.
Here's what I came up with:
It's an Osprey Atmos 50. Lifetime warranty, if it ever breaks or wears the company will rebuild or replace it. It's a pain to get adjusted, and you need to select the correct size, but just WOW! Good ventilation on the back, excellent load carrying capacity, doesn't move while you have it on and lightweight. I put 30# of sandbags in it and hiked it around for awhile. Easy-peasy, and very comfortable. You can bend and twist with no interference from the pack at all.
The only issue so far is where and how to carry my revolver with the pack on.