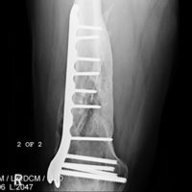 Over Analizer Extraordinaire...............
Supporting Member
Joined

Dec 12, 2015
Messages

699
Location
So in redoing my TJ this coming year and I need to update some things in my onboard air system. So right now I have 3/8" hose going down to me air tank and then 3/8" hose going to a front and rear air chuck for filling the tires. But I'd like to redo some of this so I am wondering if changing this hose size down to 1/4" air line will reduce the capacity/capability of the system. I learned this stuff years ago but I'll be danged if I can remember it now.
Basic Onboard air system.
Part of what is confusing me is say you buy a 3/8" air hose it has 1/4" NPT fittings. Most of the stuff I found online about this subject was discussing 100' of piping and what the size change would do to your air pressure. I doubt you would have 50' total of air line totally on a TJ. If there is going to be a decrease in PSI or air flow by going to a smaller size I won't do it. I was just looking for ways to save space if possible. So for all of you guys who are smarter and the math whiz break it down for those of us that aren't.
Thanks and I figure this might help those who are looking at installing some type of on board air on their TJ.