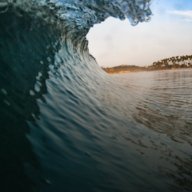 Joined

Sep 1, 2018
Messages

13
Location
Hi,
I've spent some time looking though the posts on lifts and tires. So much info on the 6 cyl but I'm having a hard time finding info on the 2.5L, 4 cyl. Looking for some help and direction please.
Not a daily driver. Used for fun on weekends and driving around town. Would like to hit some mild to moderate trails for camping trips. No rock crawling yet.
Thinking 2-3" max lift but I'm open to staying stock with slightly larger tires. Prefer not to start modifying a bunch of stuff (brake lines, gear ratios, etc) but I'm open to it.
Concerned about power. Currently have 255/70/18 (purchased that way) and the Jeep has no power and the power steering keeps going out. I realize it's not a powerful vehicle but maybe smaller tires and rims will help.
Definitely want to replace the tires and rims.
Maybe intstall a winch and will install some roof racks.
Can you please recommend a good lift/ tire combo for the 2.5l? Or should I stay stock with bigger tires. If so, what size would you recommend keeping in mind the engine power and power steering issues?
Much appreciated,
Craig
Last edited: