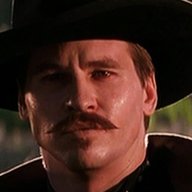 Joined

Nov 22, 2019
Messages

57
Location
So I had a 97 TJ I've been working on with my daughter as a project that took a turn for the
WORSE
with frame rot. So I've been trolling around the internet for affordable frames or another TJ to swap or as a replacement entirely. So Thursday I stumble upon this
POSTING
and over several phone calls arranged a visit today to look it over. Long story short I leave a REFUNDABLE deposit and the salesman said the posting should come down so if that happens the pics are here:
2005 LJ Rubicon Sahara
125K miles / Auto / Listed @ $15963 w/6mo power train warranty
The good:
- One owner on carfax and a ton of maintenance completed at the original dealership in VA and another Jeep dealer in MD
- Interior is in immaculate shape
- Major frame concern spots look clean with very minimal surface rust
- Every frame opening i can feel inside is smooth bare metal except for the opening near belly pan and you can feel some minimal dirt in there (no flaking rusty feel)
- All the fluids look good, motor mounts solid, no signs of persistent leaks / corrosion / dirt in engine bay
- New radiator, idler pulley, belts this spring
- Doesn't look to have ever been wheeled. No upgrades (besides 2 spot lights and a plastidip grill) except manual sway bar disconnects
- No CEL or codes reported when I scanned it
- Looks to have been garage kept
The bad:
- Couldn't drive it today because they pulled the windshield out. Some corrosion they caught and are replacing a channel that's behind the windshield base
- Had one accident reported as "minor". Looks to be the PO rear-ended someone. Original bumper replaced with a Warn bumper. No other damage, panels replaced, or signs of repair under front or under hood.
- Only two spots of minor rust: one on drivers side fender top and the other is the corner of the gas tank skid
- Soft top close to needing replaced its got some wear in corners and vinyl becoming hard in spots
So long winded way of asking does this seem like I should pull the trigger? Or is my 15 years of lusting over an LJ Rubicon clouding my decision making?
Best I could talk them down to today was $15,500 out the door. More pics to come when I go back Wed to finish inspection and test drive. A little higher mileage than I would like but I can't find another LJ Rubicon ANYWHERE that isn't a rust bucket or covered in shitty mods and beat up for the last 15 years. Not to mention the limited edition aspect. They've got like 40 internet requests for info on it so far but I was the first one persistent enough to get the service manager to walk me in the back shop to look it over. Help!