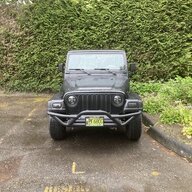 Joined

Jun 3, 2022
Messages

29
Location
Hello,

I had a mechanic flush my coolant system, replace a leaky hose, as well as the rad cap and T-stat, and refilled coolant.

However, the engine temp now gets up to 100°C before dropping down to around 90°C, and fluctuating back and forth. It's around 5°C outside. It seems that the T-stat doesn't open as early as before and it's concerning me.

Is this a potential issue? Is this a safe operating temp over a long period of time? The needle hasn't moved past the centre line and is still far from the red. Just really don't want to end up with a bad head gasket or something due to this.