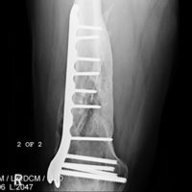 Over Analyzer Extraordinaire...............
Staff Member
Supporting Member
Joined

Dec 12, 2015
Messages

20,128
Location
All you need is some thick skin.

Run them if you want and come to your own conclusions. There's certainly nothing wrong with that.
Gee seems some just ignore you instead of growing some thick skin...
It seems to he a little more than that. I mean the biggest mouthpiece on here against the Patagonia tires was someone who I recall bought a set, couldn't wheel worth a damn and blamed the tires. Then had the genius idea to cut them up to make them "better". Once they started failing, he blamed the tire instead of him cutting them all to hell. So that leads to countless rants about those tires in every tire thread posted since then. Just kinda sad now.
If you ain't FOLLOWING what the Krew is Cooking Up & Selling this week then you're WRONG AS HECK. God forbid you dare not follow ONLY their advice and only do as they approve. And it's OK for them to flip shit but OMG if you dare give them it back they either whine like a little bitch or get you on their IGNORE list..
FUCK THEM..
It's YOUR money and YOUR rig so do as you please. Yes you might screwup and buy a shitting tire or do a shitty mod or buy a shitty part but you tried something and that is what matters. Share your experience here and if someone doesn't agree so be it. But it's good to be different now and then too.