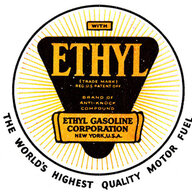 Joined

Oct 1, 2021
Messages

38
Location
I love my Jeep. But now I have this car, that has been in my family for 44 years. I was 13 when my father bought it.
It was driven daily for 6 years, and garaged for 38 years. Totally original, and little rust in the trunk floor.
Not something in great demand these days. But essentially a Ford Mustang, with a different body. 2 door hard-top BTW.
Remembering back, we never wore seat-belts back then. Then it only came with front lap belts anyway.
Painted steel dashboard, non collapsing steering column, no reverse lights. one speed windshield wipers.
Am radio still works, all electrics still work. Fruit bowl single reservoir brake master cylinder. All drum brakes...
170 straight 6 engine. 3 speed auto with power steering. A money pit for sure...

The memories of the past, when life was fun and seemingly endless. Oh, what a treasure to finally own it today...
I had hoped to get it running, for my 85 year old father to see. But it just needs so much work, I'm afraid he'll be gone, before I get that far.

He said, it was running when it was parked 38 years ago. I guess he assumes, just put some new gas in her, and she'll start right up?
Yeah, he taught me a lot about fixing cars. He rebuilt the engine himself many moons ago!
I regret that he wont be alive to see it running again. After sitting 38 years, everything with rubber, has to be replaced.
Just try and find another carburetor for it. The original is seized, and rebuilding it is not an option at this point...
Believe me, I have spent many months, trying to get it unstuck.

I'm just posting this to see if anyone else has their stories/ memories to share...