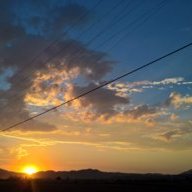 Learning phase
Supporting Member
Joined

Jul 4, 2018
Messages

364
Location
Thanks for giving me something else to spend a huge pile of money on!

Is it possible to wire the halos separately to an ignition controlled source so they are just on at all times when the Jeep in running? Would there be any problems with that?
There wouldn't be a problem. The wire for the halos is about 12 inches though, so you would have to attach a longer wire to each headlight's halo and find a source that is ignition controlled.