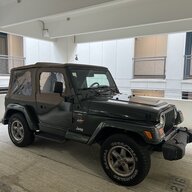 Joined

Jun 13, 2023
Messages

92
Location
Oh a particularly hot day, I start to smell something funky inside the cabin after a small cruise/test drive.

I looked down and noticed something had sprayed from the footwell vents. It was dark brown in color if it matters and I think only on the driver side.

Changing my coolant, I noticed a similar smell which is making me wonder if it's something coolant/radiator/heater core related?

I haven't had an issue since and all AC components seem to function as intended. I am facing a slowly draining coolant and as far as I can tell, it's not leaking through the engine block (no white smoke).