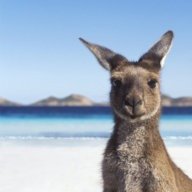 TJ Enthusiast
Supporting Member
Joined

Nov 23, 2017
Messages

437
Location
I'm about to replace the A/C Compressor, Condenser, Accumulator, Orifice Tube and assorted O-Rings.

The Compressor is a new Denso version and it comes with spare seals for the service valve fitting included. Instructions talk about removing a blanking plate, emptying the oil out of the compressor and then adding back the same amount of oil that is in the old compressor then fitting the new seals and service valves.

However, there is no backing plate and the service valves are already fitting. I've also found a Denso .pdf stating that their compressors come with the correct amount of oil and you should be able to bolt straight on.

So a little confusing, anyone fitted a new Denso A/C compressor before?