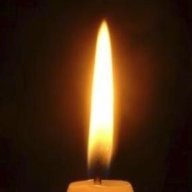 Joined

Jun 28, 2018
Messages

246
Location
***** I Learned This This Year *****
It is January 2, 2019 and it is already an interesting year.
** I looked at my VA Medical Co-Pay and discovered what I pay for Acetaminophen 325mg/Oxycodone 5mg.
Civilians pay $9.14 up. Per Pill.
I pay $8.00. .... for 30 pills.
** I own a 2012 Jeep Rubicon, meaning it has bells and whistles and rings on her toes.
Today was really nippy so I availed myself of the remote start and after traversing the Costco parking lot opened the door to yummy warmth. I love that feature.
I put groceries in the back and, as I do when I drive, because tight britches make me look good but having things in the four pockets is uncomfortable I put my extra keys, wallet and phone on the seat, then went to return the shopping cart to the pick up stall.
When I returned the doors were locked! My Jeep had Locked Me Out! The extra keys I carry in case I locked myself out gave me an evil grin me from the seat.
I have a spare key in my rig, but it was locked. I have three free roadside assistance plans, but the numbers were behind the vault tight doors. Hopefully I can bill for the $179.00 door opening locksmith.
I hate when I have to re-learn a costly lesson.