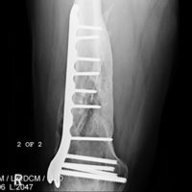 Over Analyzer Extraordinaire...............
Staff Member
Supporting Member
Joined

Dec 12, 2015
Messages

11,037
Location
Howdy all,
I have commented in another thread that I have this template and that I am willing to share it. It is a first come first served process. Right now one forum member has the template and has done the mod on his TJ. So I am waiting to hear back as to how he likes it and if he noticed any difference after doing the mod. He will be going to Moab soon so I am not sure the exact time frame I will be getting his comments.
The person next in line for the template right now is BrainJ5600.
So the process is that as each person gets done with it they mail it to the next person in line wanting to try this. You may want to wait for some feedback first or try it for yourself. That is up to each of you. When I did this I was installing a Nth Degree Longarm kit on my TJ along with the AiRock system so I did not drive the TJ in a before and after configuration so I can't say if I felt it helped or not. So we will use this thread to get a list of people who want to use the template. When it is sent to the person before you I will PM you for your mailing address and pass it on. When the last person has used it all I ask is that it be mailed back to me. Postage cost are your responsibility. I am not charging anything for it's usage.
The directions are in the PDF file attached to this thread. One thing I want to point to everyone is it does state in the directions that when doing this you should also be doing a Short Arm Handling Improvement kit. I have no idea what this is since I was doing a long arm and using their rear stinger. It also states that doing this with out the RUCA correction could cause incorrect Anti-Squat percentage, instant center height and pinion angle geometry. So make sure you read the directions (I know most of us are MEN and we hate reading directions
) and understand what it could do to your suspension.
Glad I can offer this up.
PS: I have a binder with the instructions for all the parts I have installed on my TJ plus notes of the odd parts. Since about the only thing left on my TJ that is stock is the tub it helps to have this for reference since my memory isn't what it use to be. So if you have a question about just about any of the things I have installed I should have the directions. I do this one all my vehicles. I have one for my Harley, Artic Cat Wildcat SXS, my Ram truck and started one for my daughters TJ.