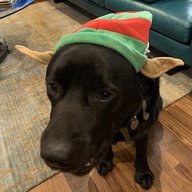 Joined

Dec 10, 2017
Messages

159
Location
Here are the old parts and the new parts. Notice anything missing? Of course the O2 sensors and the cats. This cheap eBay kit doesn't care if I live in Ca.
Questions are: do I need to add threaded bungs(I have welding capabilities) ?
Or Install as is and the tuner will take care of the computer? Or option C. Keep the OG exhaust and fab the connections to and from my turbo so I can keep cats and OG sensors?