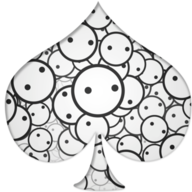 New Member
Supporting Member
Joined

Feb 12, 2021
Messages

6
Location
Seems like you all have a great forum community here. Subscribed. I have been working in Australia for the last few years, and returning stateside soon.
I have the following LJ (link below) getting inspected for me by an offroad shop early next week. The shop info is the second link. I am open to hear from anyone with comments, questions, or concerns to help prep me for working with the inspecting mechanic, since I won't be there in person.
Emails, texts, and call with owner are not raising any red flags. Owner is asking for a premium price, seems forthright, open, and easy to work with.
Once getting the shop evaluation, and if I pull the trigger and any work they might suggest not being big ticket (such as major engine, trans, breaks, drive train etc.), I would have suspension built from scratch plus regear for new tires/wheels before I get to drive it for the first time.
2006 Jeep Wrangler LJ Rubicon Unlimited, automatic, 4.0L 6cyl, 4" long arm lift, Teraflex S/T sway bar disconnect, Cooper Discoverer STT tires 35"X12.50R15LT, TNT Fenders rock sliders and rear...
Auburn Car Repair & Offroad, Auburn, WA. 1,974 likes · 96 talking about this. Honest and reliable repairs, maintenance and upgrades. Family owned in Auburn for 17+ years!
www.facebook.com
Grateful for feedback.