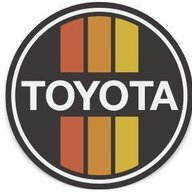 Joined

Dec 28, 2020
Messages

968
Location
I took advantage of the long weekend over Labor Day to take my 10yo daughter to Ouray. It was her first time in Ouray, and although it wasn't my first time there, it was my first time off road in the area. We left from the Boulder area as soon as school was out Friday and were on the road by 3pm. Traffic was brutal all the way to Fairplay, and what should have been a 6 hour drive became 8. Because we arrived at the hotel around 11pm, she had no idea what the town or surrounding area looked like. Needless to say, when she woke up in the morning she was in awe of our surroundings!
After breakfast, we headed out to Ophir Pass and headed to Telluride for lunch. On our way to the start of the route, we saw a pair of moose along 550.
I tend to get into driving mode and don't stop frequently to take photos. So I don't have a lot from Ophir, but I do have one of the sign marking the pass and one of the town of Ophir as you begin to descend.
Once we got down into Telluride, we shopped a little downtown and had lunch. Then we hit Imogene Pass to get back to Ouray in time for free cookies at the hotel. I did get some obligatory standard issue shots on this route.
Black Bear in the background:
On our way down the pass, we stopped by Yankee Boy Basin and checked out some of the waterfalls en route.
When we got back to Ouray, we relaxed, the kiddo enjoyed some hotel cookies, and then we hit the hot springs after dinner.