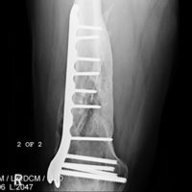 Over Analyzer Extraordinaire...............
Staff Member
Supporting Member
Joined

Dec 12, 2015
Messages

24,684
Location
We're staying open late on November 17th in Issaquah to have a lighting event. Bring your truck and put your lighting to the test behind the shop. We'll be doing side by side comparisons of different combinations to see what really works for off-road lighting. Attendees will judge to see which trucks have the best output and we'll be giving away prizes to winners in a variety of "classes".
ARB also has a new light they are about to introduce at SEMA. They will have those lights at the event.
Lighting and other specials in the store it should be a good time and a fun way to kick off the holidays!


THURSDAY, NOVEMBER 17, 2022 AT 5:30 PM – 7:30 PM
30200 SE 79th St Unit 130, Issaquah, WA 98027

https://www.google.com/maps/vt/data...0jvJVqKattJRZF3rzQn6xBKPrIgh3-wYaG6vhf8xC1ohQ