Administrator
Staff Member
Ride of the Month Winner
Joined

Sep 28, 2015
Messages

60,736
Location
If you've been around this forum long enough, you'll know that I have trouble keeping my Jeeps. The first one was
my 2005 Jeep Wrangler Rubicon
, followed by
Project Pissed Off Wife: A Story of Indecision and Frivolous Spending
, and finally
Project Pissed Off Wife II: Teeth > Jeep
.
I had always intended to keep my khaki TJ (
Project Pissed Off Wife: A Story of Indecision and Frivolous Spending
) as it was built just the way I wanted it. Unfortunately for me it came to my attention that I owed the IRS $28,000 from failing to file my taxes in 2007 and 2008 (as it turns out, the penalty for not filing taxes is bigger than it is for not paying taxes). They had put a lien on my house, and I really, really didn't want that hanging over my head. Fortunately forum member
@toximus
bought my Jeep for his wife
@Mrs Tox
, so at least I know it's in good hands.
Project Pissed Off Wife II: Teeth > Jeep
was supposed to be a mild build, as I didn't want to redo my khaki TJ build since I knew that was going to cost more money than I had to spend.
Well, as luck would have it, the stars happened to align and the universe unfolded exactly as it should, because this thing popped up for sale: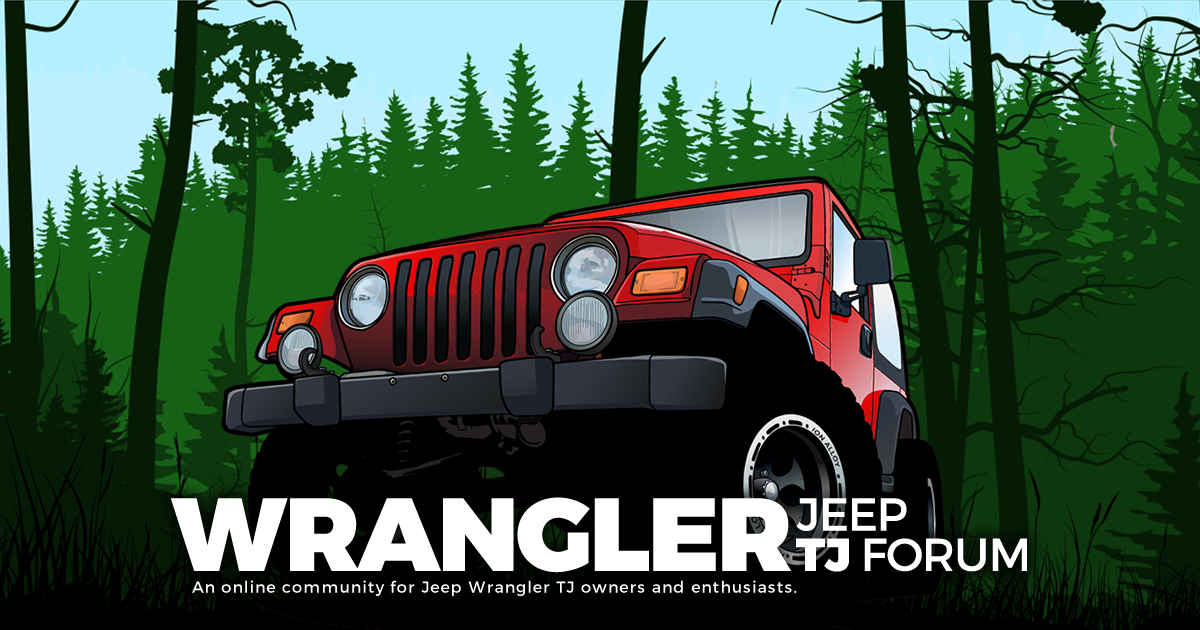 2003 Rubicon 5speed manual 94k miles My storage solution for the winter fell apart so I'm listing my Rubicon again and pricing it to sell. Jeep runs perfect is rust free/ leak free and has every Savvy TJ part on their website on it (Approx $11k) All aluminum has been professionally primered and...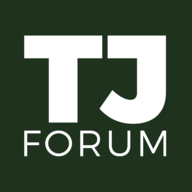 wranglertjforum.com
It was nearly identical to my khaki build and had even more parts. The only major things I felt it was missing were outboard shocks and a PSC hydro-assist setup.
The real kicker though was the price. For $20,000 I would be saving probably well over 30k worth of parts and labor.
So I took this as a sign from the universe and ended up buying it.
My ultimate goal with this Jeep is to have a vehicle that I can wheel out here in Arizona. Our house is within a very short distance of some of the best wheeling in the state, so to have a well built rig like this and live where we do is a really a dream come true.
I look at this TJ as basically picking up almost exactly where I left off with my old khaki TJ. I like to believe that the universe tends to unfold as it should and sometimes one door closed leads to another door open. In the case of this TJ, I really and truly believe this was the stars aligning and the universe giving me a chance at
picking up where I left off
.
This is what's been done to the Jeep so far:
Revolution front and rear chromoly axle shafts
Revolution 4.88 gears
JE Reel custom rear driveshaft
Adams custom front driveshaft
35/12.50R17 Nitto TrailGrapplers
BedRug carpets
Weathertech floor mats
Uniden PRO 520XL CB radio
Outboard shock conversion
Fox 2.0 Factory smooth body LSC shocks (11" front and 12" rear)
Tie-rod flip
42RLE conversion
Setrab transmission cooler
Raised rear frame
Things I'll be adding soon:
Goodyear MT/R Kevlar tires
Here are the most recent photos:
Last edited: