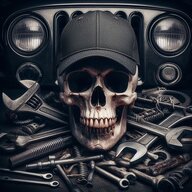 Moab June 11-16th 2023
Supporting Member
Ride of the Month Winner
Joined

Jan 17, 2020
Messages

26,702
Location
https://polarisprogram.com/dawn/
ABOUT THE MISSION​
No earlier than the fourth quarter of 2022, SpaceX's Falcon 9 rocket will launch the Polaris Dawn mission from historic Launch Complex 39A at Kennedy Space Center in Florida. Dragon and the Polaris Dawn crew will spend up to five days in orbit, during which they will work towards the following objectives:
FIRST COMMERCIAL SPACEWALK​
At approximately 500 kilometers above the Earth, the crew will attempt the first-ever commercial extravehicular activity (EVA) with SpaceX-designed extravehicular activity (EVA) spacesuits, upgraded from the current intravehicular (IVA) suit. Building a base on the Moon and a city on Mars will require thousands of spacesuits; the development of this suit and the execution of the EVA will be important steps toward a scalable design for spacesuits on future long-duration missions.
HIGH ALTITUDE​
This Dragon mission will take advantage of Falcon 9 and Dragon's maximum performance, flying higher than any Dragon mission to date and endeavoring to reach the highest Earth orbit ever flown. Orbiting through portions of the Van Allen radiation belt, Polaris Dawn will conduct research with the aim of better understanding the effects of spaceflight and space radiation on human health.
HEALTH IMPACT RESEARCH​
While in orbit, the crew will conduct scientific research designed to advance both human health on Earth and our understanding of human health during future long-duration spaceflights. This includes, but is not limited to:
Using ultrasound to monitor, detect, and quantify venous gas emboli (VGE), contributing to studies on human prevalence to decompression sickness;
Gathering data on the radiation environment to better understand how space radiation affects human biological systems;
Providing biological samples towards multi-omics analyses for a long-term Biobank; and
Research related to Spaceflight Associated Neuro-Ocular Syndrome (SANS), which is a key risk to human health in long-duration spaceflight.
SpaceX and Polaris Dawn will also collaborate with the Translational Research Institute for Space Health (TRISH), BioServe Space Technologies at the University of Colorado Boulder, Space Technologies Lab at Embry Riddle Aeronautical University, Weill Cornell Medicine, Johns Hopkins University Applied Physics Laboratory, the Pacific Northwest National Laboratory, and the U.S. Air Force Academy.
IN-SPACE COMMUNICATIONS​
The Polaris Dawn crew will be the first crew to test Starlink laser-based communications in space, providing valuable data for future space communications system necessary for missions to the Moon, Mars and beyond.