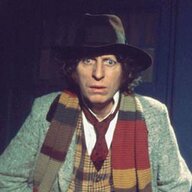 TJ Enthusiast
Supporting Member
Joined

Feb 4, 2020
Messages

235
Location
I'm not a police officer, but I feel the same way every time I get on I-35 or I-10. Just GTF out of my lane!
When I drive my TJ, I stay in the right or center lane. It doesn't belong in the left lane. When I drive my Grand Cherokee (it's a HEMI, man), stay out of my way.
It's the worst between south of Austin and north of Dallas.