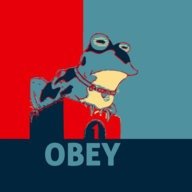 Joined

Jan 17, 2018
Messages

776
Location
Describe a time when on the trail, where your heart jumped through your chest, your pucker factor exceeded levels never known to man, and made you regret choosing wheeling as a hobby.
But you learned something.
For me.. it was Devil's Slide in Anza Borrego. I was trail lead, and showing some buddies who were new to offroading some easy trails.
Devil's Slide is just a soft sand dune, did not think much about it. I went down the dune, and nearly rolled twice because i was in too low of a gear, 4lo 1st... which caused the sand behind my vehicle to fish tail me.
Fish tailing on a steep sand dune is doom... as you end up sideways, perpendicular to where you need to go.
It was pretty hairy, and the fishtails occurred twice. 2 wheels in air at one point. vehicle almost
Reaction:
After a shout of "Dear Jesus... HELP", my reaction to the rear fishtailing was to push in the clutch and straighten out.. causing the vehicle to pick up speed.
Lesson Learned:
Dont underestimate obstacles. And always make sure to be in the right gearing for soft sand.
If that hill was a normal material of dirt... 4lo 1st would of been fine, since the engine compressuion can help regulate speed.
Last edited: