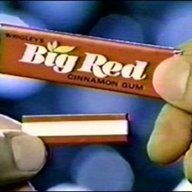 Joined

Oct 19, 2018
Messages

363
Location
I've got a couple of questions about some things on my build sheet.
The first thing is, is that it is listed as a 4x4 sport, but in the build sheet it lists everything in the Rubicon Unlimited package. Dana heavy duty 44 front and rear axles, 4:11 gears, tru-lock front and rear axles, LT. Quartz badge Rubicon, LT. Quartz badge Unlimited (LWB), 16x8.0 Moab wheels, long wheel base, etc.
When I pull up the build sheet on other Rubicons they are actually listed as Jeep Rubicons and not Jeep Sport. Everything in the build sheet is identical, no difference in options. Is this common to have a Rubicon listed as a sport and just show all of the Rubicon options listed in the build sheet?

Second is California state code shipped, and California state code sold. Do the California jeeps have heavier emissions control like other vehicles? I know that Honda motorcycles with the CA emissions crap have like 10 less horse power than the regular state 49 models.

Third question is a little different, I'm wanting to know if the local jeep dealership can access info on what radio came in my jeep from the factory. The build sheet just states AM/FM compact disc with CD changer controls. I've noticed it says that on every single jeep I've looked up. I'm wanting to know specifically if my jeep came with an RBK digital, RBK slider, RBQ, etc. It currently has an RBK digital in it now, but when I pulled it out of the jeep yesterday, I noticed an odd green inspection sticker on it. I'm just wondering if the radio was ever replaced with a different factory unit. Has anyone ever tried to get build info like this from your local jeep dealer before? Specifically what radio was installed from the factory?