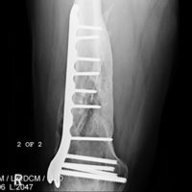 Over Analyzer Extraordinaire...............
Staff Member
Supporting Member
Joined

Dec 12, 2015
Messages

12,646
Location
I don't know if I fit into this group anymore. Mine is a 1997 built in 01/96 and was a SE model. Only has about 85K miles on it partly becasue it's been parked for the last 10 years.
It now has a TeraLow CRD60 (HP60) rear & Ford HP44 front axles.
A 1998 5.9 magnum V-8 stroked to 6.7 & a 46RE transmission w/STaK's 3 speed transfer case.
Stretched WB and tons of other little things.