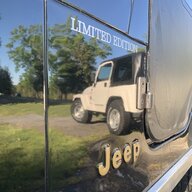 Joined

Jul 29, 2020
Messages

120
Location
I think the 8 additional gallons means it comes with gas, not additional capacity. I think I still have the 15.3 gallon tank.

My 10th position is a V too. Not sure what that means. I used to be all into the mopar VINs when I had roadrunners and such... back in the day, pre-internet. Even found the build sheet under the back seat in one. Wish I had them now...
The 10th position is year of manufacture.
V=97 W=98 X=99 Y=00 1=01... etc.
I was going on a hunch that 96 would be U since that comes before V. They must have all made them 97 even though built in 96.