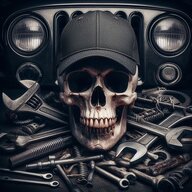 Where to next?
Supporting Member
Ride of the Month Winner
Joined

Jan 17, 2020
Messages

45,943
Location
Yes, but just 'passing thru'. South rim to Phantom Ranch and back up (South Kaibab trail to Phantom Ranch and up the Bright Angel back to the south rim). I do rim to rim with a group of friends Memorial Day weekend every year. The north rim hasn't opened up yet this year due to snow and rock slide damage (closes from 10/15 - 5/15 due to its remoteness, snow, access, etc.), and it's too hot to hike across the bottom after May, so we did an abbreviated 'rim to river to rim' hike this year.
Awesome. I wish I'd have continued to the north rim when I did it. We did south kaibab down to a camp site and then back up bright angel. Was a neat experience.