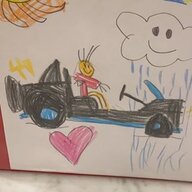 Joined

Nov 2, 2020
Messages

16
Location
I've been reading the forums and have a specific question I cannot find perspective on. I have a 2006 6MT with the 3.07 axel and 31.5" wheels. I've verified these numbers by driving and spot checking.
My setup is not as quick as I'd like.
I am thinking of going to 4.56 gears and 33"s. So question, it seems that I'm in an overall 13.68 ratio in first gear with my current setup. If I upgrade to 4.55 it would calculate to 20.33.
Would I be able to shift into 4Lo (2.72) and use 2nd gear - which ends up being a 21.8 ratio - to test what the "after" feels like? Wouldn't that give me very similar feel of how I'd accelerate in 1st gear after regearing? Yea I'd be going from 31.5" to 33" but I think that would coincidentally be the difference between the 20.33 and 21.8, give or take.
Anything wrong with my logic?
PS ignore the stock tire size. PO changed to 31.5" and didn't regear or change Speedo
PPS I know there's a question of if 4.56 is the right move and it depends on a couple of things. Gonna hafta split track that convo bc I have an electric motor with different performance characteristics, not the 4cyl or flat 6.
Last edited: