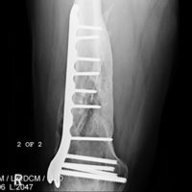 Over Analyzer Extraordinaire...............
Staff Member
Supporting Member
Joined

Dec 12, 2015
Messages

9,827
Location
When I started my thinking about redoing my TJ I dead set on using a GenRight tank in the frame. I currently have a 24.5 gal GenRight tank but want to stretch my WB a little so it will have to go.
As you can see my CRD60 is pretty close already.
So Blaine has said when he stretches a Jeep he moves the tank to inside the tub. I wasn't to thrilled on this idea but a lot of that was from me having my daughter in the back seat. That isn't the case any longer so I am trying to open my mind to other ideas. Not saying I will decide to go with a fuel cell but I would like to at least learn more about them. I have found one company that makes a 19 gallon fuel cell that will fit into a TJ.
Motobilt manufactures affordable American Made products for your Jeep, Rock Crawler and the DIY Builders who need Laser Cut Brackets and Tabs. Check out the website for more details.
www.motobilt.com
But I have questions, Do you fill it at the cell or do you have a remote filler like some of the race trucks?
I remember reading some where that why weren't street legal, is this correct? What are the laws concerning fuel cells? I know even with a normal fuel tank you can get fuel starvation if you're leaned to one side or on a steep climb or decent. Is this more of an issue with a fuel cell? This cell reuses the stock TJ fuel sender/pump so I know I'll have to extend my fuel lines. Anything else?