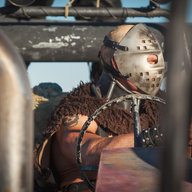 "The Ayatollah of rock and rolla"
Supporting Member
Joined

Apr 13, 2020
Messages

2,177
Location
My wife's uncle gave me a 50yo bottle of Canadian Club a few years ago. Drinking that one slowly, very tasty.

He stopped by the other day (I wasn't there) and left a similar aged bottle of Seagram's 7. Though this one is in a plastic bottle and I think it's unopened. Just checking if it's safe to drink from a plastic bottle that old. I'm not a big drinker and never really tried Seagram's 7 much. Pretty sure it mixes well with 7up, but not sure what else it goes well with. Probably leave it out during my Poker game this weekend.
It should be fine to drink. Age won't change much in glass or plastic. Unless it's been left out in sunlight. That can ruin it for sure.