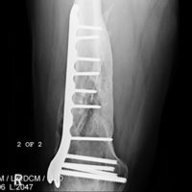 Over Analyzer Extraordinaire...............
Staff Member
Supporting Member
Joined

Dec 12, 2015
Messages

18,022
Location
Great question. I wanted something beefy and I honestly did really consider those. If these prove to be hanging up to much for my liking, I'll make the switch.
I'm not saying there is anything wrong with what you did I was just curious since most of the time when you do this mod part of it is to get the raised mounts.