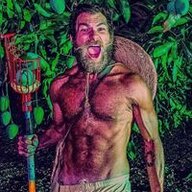 Joined

Dec 9, 2020
Messages

63
Location
Hey gang, so after replacing my fuel pump (twice) and ignition switch. I am still getting my sputtering/stalling. so let me take you back

-My OEM fuel pump was getting loud and i had to chage it out. did that and it worked well for a week.
-then i wasnt getting proper spark or power to the coil, i noticed after cleaning ignition switch it worked fine here and there but it it had a hard start i would just spray contacts again and it would work.]

Now i'm getting sputters and stalls while i'm driving and it wont start up again until it cools down a bit. I replaced the ignition switch and still no progress. When everything cools a bit it will start up no issue and i can rev it all day in park and its fine, BUT once i start driving for 5-10min it dies.

This makes me think its something to do with wiring and trans heat. I gave the wires a (nightime) visual inspection but they seem fine. The power going to my fuel pimp reads at 10.5-11v So me thinks it must be wiring. Ill post pics of wire loom tomorrow in the day time but does anyone have any thoughts on WTH is goin on here?