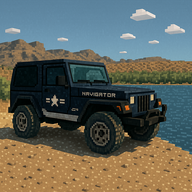 TJ Enthusiast
Supporting Member
Joined

Jun 17, 2021
Messages

127
Location
I feel like this may elicit the angry TJ gods, but...

Can I install a SYE and use a new and longer standard non-cv rear drive shaft?

I'm sure the question is then, why not get a double cardan DS? Because I don't want the extra costs of the supporting suspension mods to tilt the pinion angle, and I'm not lifting the jeep.

Why would I want to do this? Because I may need to inspect the inside of the T-case and I'd hate to take it apart and replace any broken items and not put in a SYE at the same time.

If the angle gets better with a SYE, does this negate some of the benefits of a double cardan DS?