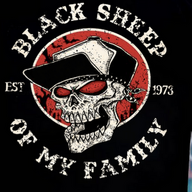 Experience comes from decisions. Both good and bad
Supporting Member
Joined

Sep 28, 2018
Messages

564
Location
I know a lot of you live in areas prone to snow and you get to play in it on a regular basis. However, here in TN it is rare occurrence. But we did get a little snow storm and a drop in temps that allowed us to get out and do a little playing this past weekend. 6 of us in four vehicles headed to Tackett Creek WMA in North East TN. 4 of us from Memphis area, 1 from Murfreesboro, and one from Savannah, GA.
The snow started Thursday morning, hitting central TN the hardest. We left Memphis around 2:30pm and it took us 7 hours to get to Cookeville, TN which is normally a 4 hour trip due to the road conditions in the Nashville area. We grabbed a hotel in Cookeville Thurs night and then headed to Tackett Creek in Pioneer TN first thing Friday where we all met up and headed out on the trails. The lows were in the teens thurs into Friday and it never got above 30 deg on Friday day. We set up camp on the trails (just below a great overlook) and it dipped down into single digits that night. Saturday was a little warmer and it got up into the 40's.
A lot of great scenery, great overlooks, caves, natural bridges, AND SNOW! Another bonus is that my oldest son was home from college for winter break so it went along with me.
Here is a you tube video that I put together of some go pro footage I captured and I will post pics in following posts.
Tackett Creek, TN snow