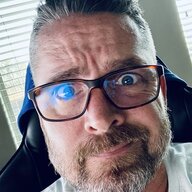 Self-Proclaimed TJ Drag Race Champ
Supporting Member
Joined

Jul 8, 2019
Messages

131
Location
First off - if my wife ever sees this thread - I've got to thank her for...let's just say for putting up with me and my excitement over this. I ended up winning my 2 fantasy football leagues, and the bigger pick-em NFL league this year and walked away with a pocket stuffed full of cash. First thing I said to my wife (note that I didn't ask - I'm much more of a 'ask for forgiveness later' kinda guy), "I'm going to use this money to start the LS swap"...then I started hunting for engines. Finally found one in the price range I was looking for (dirt cheap) and brought it home (5.3 Gen III LM7).
The plan is to maintain as many of the OEM components as possible that I can salvage (rotating assembly, heads, valvetrain, etc), however, I do plan to play around with cam a little. I'm still looking at a bunch of different options, but I will likely stay with one of the OEM LS cams. I'm not looking for extreme HP or massive performance gains...but growing up around hot rods, NHRA, Nascar, sprint cars, and any other redneck style racing you can think of, I really want this thing to sound like a damn race car (obviously not perform like one).
My plan is to keep the NV3550 and NP241, and with an OEM GM manual transmission bell housing + the Novak adapter, from what I've read, I might get lucky and not have to modify my driveshaft lengths...but measurements will tell the real story. I'm not doing any rock crawling, so I don't care for an automatic transmission - even though that 4L60E is like bullet-proof...mostly it is leisurely off-roading here and there, and mostly my 7-year old daughter thinks the Jeep is like the coolest thing outside of JoJo Siwa and LOL Surprise dolls and always wants to drive around with me in it. Actually, my older kids are always wanting to drive it as well...because it's a manual...and that was the biggest reason why we purchased this Jeep a few years back - both the older kids learned how to drive manual with the Jeep, and I'm determined to teach the youngest with this same Jeep as well.
Some pieces I'm currently hunting down (I welcome any suggestions/feedback/contacts for these if you have them):
LS wiring harness & ECU (have a guy in Gilbert with a crap-ton of LS parts that I need to go sift through that said he has these)
LS manual transmission bell housing (hoping the same guy has this as well)
LS3 Corvette block hugging exhaust manifolds (from what I've researched, these should work well and should be cheaper than the Novak ones, but we will see what I can find)
Accessories (alternator, starter, AC compressor, PS pump)
I'll end up buying a new water pump, thermostat, and oil pump - I feel like that's just the right choice
Going to go with the Superior Radiator setup for the Jeep TJ LS swap with their shroud & fan setup
Lots of various Novak pieces or rather parts I can get from Novak (transmission mount, flywheel, clutch kit, engine mounts, crank position emulator, etc)
Fuel pump from an 05-06 TJ (higher pressure)
Haven't researched the fuel injectors yet...but likely just go with the OEM version for the 2002 Tahoe that this came out of
Throttle body (DBC)
Need to find the specifics I have to modify in order to run the Gen IV TBSS intake manifold I acquired when purchasing the motor
Need to also find some clean looking cover to mask the Sloth (from Goonies) looking TBSS intake manifold
Will end up having a muffler shop run some custom piping off the exhaust manifolds to shore up the exhaust side of the house
I would also like to share that after a few weeks of research and looking high and low for different answers, I've concluded that I can dodge the emissions bullet in AZ by picking up collector car insurance for the Jeep, which negates the requirement for me to perform emissions testing going forward. My initial quote also came back cheaper than what I pay now, and I can set a reasonable value that's paid out in the event of a total loss of the Jeep.
There's plenty of other stuff that's going to come up, and I'm already mentally prepared for that. Oh...and I'll be pulling the 4.0L out of the Jeep here soon and selling it - so if anyone needs one, it's got 168k on the clock, meticulously maintained, and runs incredibly well for its age. Once I replaced the original fuel injectors and replaced the intake/exhaust manifold gasket...and fixed that damn vacuum leak on the side of the intake manifold...I'd swear it's what this thing drove like when it was new.
Some pics to kick the thread off...trying to get into the machine shop this week for cleaning/honing/measurements/balancing/polishing.