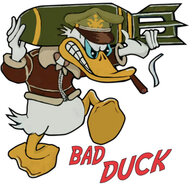 TJ Enthusiast
Supporting Member
Joined

Dec 10, 2021
Messages

403
Location
*CURRENTLY UPDATING POST AS I GO*
So here it is, I finally decided to put down some notes on the build.
6 months into ownership, and the ugly duck has come a long way, with more to come as well.
I'll add pics throughout the post, best I can.
Started with an 02 wrangler sport, 4.0 5spd, Dana 44
Aside from a 3 inch teraflex set of springs and shocks, the Jeep was mostly stock. It had the transfer case lowered, 33x12.5 tires on some pretty beat up and non matching 15 inch rims. Tires were worn; top was kinda ratty, windshield full of cracks, and the inside was DIRTY. Dog hair galore as well.
Her steering was all over the place, very unstable and 55mph felt like 80. Brakes barely stopped. No death wobble though.
Frame has zero rust being an Arizona native, never in an accident and the body was straight, aside from normal rock chips on the front, even the Solar Yellow paint is pretty good overall. (I fell in love with the yellow at first sight)
She ran hot on the temp, but didn't leak much oil, just the usual rear main and valve cover gasket as I've come to learn many so. The AC compressor was dripping oil regularly which explained why no air conditioning.
Oh and of course Check engine light was on- codes for evap canister and coolant temp sensor.
Nonetheless a straight body and solid frame, motor and trans felt healthy, I figured the potential was there.
So I asked her out on a first date and we ended up going home together.
Here are some pics from day one:
Last edited: