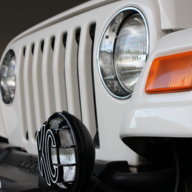 TJ Expert
Supporting Member
Joined

Jun 19, 2017
Messages

5,295
Location
Interesting. Fuel injection and a distributor. That's half-way to where I'm trying to get.

I am not a transmission expert. I do have the 32rh and I assume it is controlled entirely by the computer. Is it possible to have an automatic without a computer? Manual is of course better for this.
A manual valve body allows to you to shift an auto. Older trans are computer-less. Example being turbo 400. A very sought after trans.