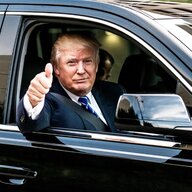 TJ Addict
Supporting Member
Joined

May 27, 2019
Messages

1,426
Location
I thought I would throw this question out there, when do you lock up ?

Do you lock up as soon as you hit the trails or only when needed and then turn off or just leave on? when do you use the front and not the rears ?

I am not sure if this is true or not but have been told that since I have a Rubicon it's better the keep the rear locked up as it's stronger locked than unlocked. For those that know more me is this true ?

Personally I lock up the rear when I hit the trail, shift into low range, and go, I use the fronts only when I need the extra traction and then turn off the front as soon as not needed. Rarely do I use the fronts only but maybe I am missing something.