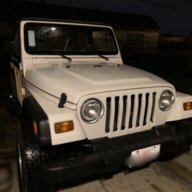 TJ Addict
Supporting Member
Joined

Jan 5, 2019
Messages

1,579
Location
I was going to have hubby build me a wooden cover for the back of the Jeep, but then I saw these tonneau covers. I know it wouldn't be as secure as a wood cover, but it would be easier and faster then waiting for hubby to get around to making one. LOL
Because I want to keep my top on, but down, am I able to open these up from the sides to get access? Should I just wait for the Hubs to get around to making a wooden one? LOL Just thought of something else. If I have hubby make a wooden one, I wonder how that will affect putting the top down? I guess I wouldn't mind that it sits on top of the wood cover, that way I would still be able to use my drawer in the trunk, but I wonder if I have to take in account for the soft top bars to go down on the sides? I've only had my top down once and I didn't really pay attention to how it went down. It was only partially down so I could install my Alien Shade.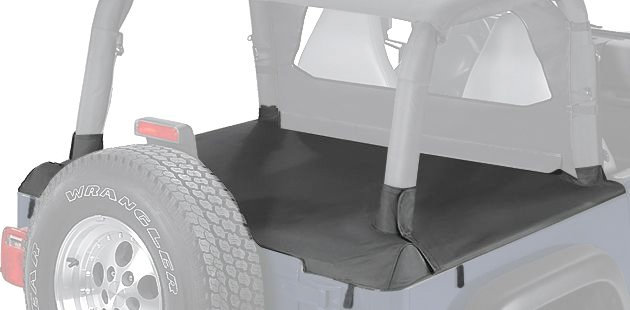 With it's hook & loop seal around the roll bar, the Rampage Products Tonneau Covers seal up the rear of your Jeep better than ever before. Covers belongings from weather, or prying eyes. For vehicles with factory soft tops only.

www.quadratec.com
What's your guy's thoughts on this?