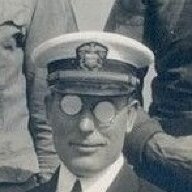 Backwoods Amateur
Supporting Member
This may be an interesting and fruitful discussion to have.
It's very possible to install a track bar on a lifted TJ, and have it hit the differential. That is an unsafe condition that could lead to wrecking your TJ.
I think it would be beneficial to gather some information here about what works and what doesn't. The stock track bar with a stock suspension doesn't hit on the Dana 30. Doesn't hit with an inch and half of lift. Stock bump stop height.
What'cha all got on this?
Last edited: