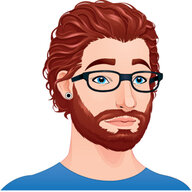 Joined

May 21, 2023
Messages

2
Location
Hey Jeep enthusiasts,

I recently became the proud owner of a 2002 Jeep Rubicon, and I'm seeking some advice regarding the appropriate transmission fluid to use. I want to make sure I'm using the right fluid to maintain the performance and longevity of my Jeep's transmission.

I've done some research, but I'm finding conflicting information about the recommended transmission fluid for my specific model year. Some sources suggest using ATF+4, while others mention other alternatives or even synthetic options. I'm a bit confused and would appreciate some guidance from those with experience.

If any of you have a 2002 Jeep Rubicon or are familiar with its transmission system, I would greatly appreciate your input. What transmission fluid have you been using, and have you noticed any improvements or encountered any issues with specific brands or types?

Your personal experiences and recommendations would be incredibly helpful in making an informed decision. I want to ensure I'm using a fluid that is compatible with my Jeep Rubicon's transmission system.

Thank you in advance for your assistance!