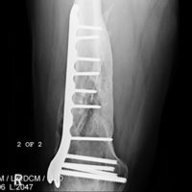 Over Analyzer Extraordinaire...............
Staff Member
Supporting Member
Joined

Dec 12, 2015
Messages

25,939
Location
The people who used the stock radiator used a combination of hoses and pipe to route the lower radiator hose.
But these were all people who were running the 5.2. As you said the 5.9 is supposed to be harder to cool and everyone I know used a aftermarket radiator.

The one recommended by the guy I met who does these swaps a lot is Alloy Works.

The brass radiator I have was the one AA used to offer.
Last edited: