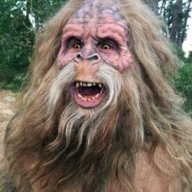 TJ Expert
Supporting Member
Joined

Feb 9, 2019
Messages

3,242
Location
Shotty weather again has me in the house far too long this week. And too much contemplating. I like my 2.5 jeep for most everything except on road performance. That leaves me looking for a solution. An engine swap is the most obvious and within my knowledge base to do. However my whole build process has been around staying light and nimble. Which leaves me on the fence about a swap.
A turbo build would certainly do what I need, which is adding a bit of onroad performance. With no knowledge of building or tuning a proper turbo setup it a bit overwhelming.
How happy have those that have installed a turbo been?
A turbo leaves me little TJ light and nimble.