Administrator
Staff Member
Okay guys and gals, it's time to vote for the April "Ride of the Month".
Voting will go until the end of April, at which point the winner will be announced on May 1st.
What do I get if I win?
I'm glad you asked! The winner will receive a $100 Visa gift card that they can use anywhere they want. That means you can spend money on you, your wife, or your Jeep! It's up to you how you spend the money.
In addition, the winner will also receive a goody bag compliments of
TRE (Tactical Recovery Equipment)
which will include a soft shackle, stickers, koozie, and a $50 TRE gift card! I want to give a big shout out to
@Garza
for this one, as he was kind enough to sponsor this contest.
Last but not least, the winner will also receive a special "Ride of the Month" badge that will be displayed under their forum avatar, a "Ride of the Month" signature image, and will have their photo featured on the main forum page.
Rules
In order to vote, a member must have at least 20 posts.

Therefore, please do not try and register fake accounts to vote for yourself. I am the administrator, and I have a tool called, "Shared IPs", which notifies me if two or more members are using the same IP. I can then very quickly figure out if a user is registering fake forum accounts.


You can only vote once. You can however at any point change your vote before voting closes.


Please refrain from trash talking other people's rides. We all make fun of mods we don't like from time-to-time, but everyone has different taste, and we should all respect that.


Don't get butt hurt over the winner. We're doing this again each month, and I'm sure at some point all of you will win. I don't want people leaving the forum just because they didn't win (crazier things have happened)! We're all adults, so act like it please.
Contestants
Click on the thumbnails to view the full size images.
@02GreenTJ
@nk24
@Jamison C
@Allstar424
@steelhd
@KCsTJ
@A. Paul
@CaliSteve
@Wildman
@abart
@Drew70
@JMT
@Rubi04
@jazngab
@DrDmoney
@andy29847
@toximus
@Sparky
@BuckeyeNative
@Snow318
@strumble8
@Steve SDTJ
@rasband
@jtf440
@TxPacker
@Kevin Bright
@Thunderhead
@KCNoDots
@Jim King
@Steven Preyer
@Rescue6
@g.hayduke
@FireJeep
@Thdoors
@ChristopherD
@Klove97
@Chris S
@TreverStevens
@Devinr29
@Mike_H
@Medali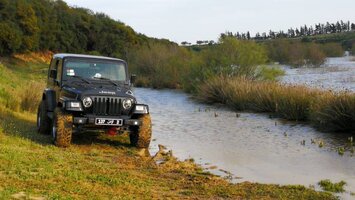 @Scott alcorn
@bobthetj03
@73Carlow
@Ardenlonewolf