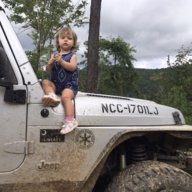 Joined

Oct 9, 2017
Messages

574
Location
So my buddy and I were discussing proper braking (like you do) over a few beers this week.

He is the opinion that braking early and over a long period of time is the proper method for applying the brakes under normal conditions. In other words, begin braking as soon as you know you will have to stop.

My position is that a harder, but shorter braking duration stop is the best technique (not a panic stop, just basically not braking until you're at the minimum distance needed to stop safely).

His argument is that a slower "lighter" application reduces shock on braking / suspension components thus increasing their useful life.

My argument is that the shorter time the brakes are engaged, the less time material is being removed from the pads/rotors thusincreasing the life. The suspension is irrelevant in this discussion.

What say you (besides "Ya'll need better drinking topics"). Am I right? Is he? Are we both retarded?

Idk how to tag people, but someone tag Blaine. I feel like he has some thoughts on the topic.