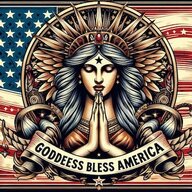 "The Veiled Male"
Supporting Member
Joined

Apr 2, 2020
Messages

13,065
Location
Figured most of us have other vehicles that we mess with besides our TJs - post about your adventures with them here!
I'll start:
Water pump from my '85 300SD. Pump is only 4 years old, front bearing grenaded. Fan was wobbling as a result!
Front of engine. For those who find a 10 year radiator lifespan acceptable, this is what a 36 year old radiator looks like.
The rest of the crap. Waiting on parts now.