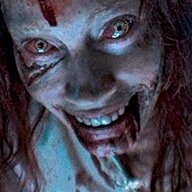 Disturbed American
Supporting Member
Joined

Jan 1, 2019
Messages

6,737
Location
Well thats a plus

Her Armada drives so smoothly I almost go to sleep, then she swerves to miss a squirrel and wakes me up
What year and how many miles on it? I was going to buy an 08' ( I think) for my wife, but the reviews of the V8 and trans scared me off.
p.s. Full Disclosure;
ALL trans scare me off. Especially Caitlyn Jenner with her manly golf swing. He's a great girl.