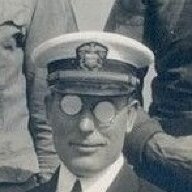 Backwoods Amateur
Supporting Member
That's kind of like when you call your insurance agent to tell him that you hit an animal.
… "What kind of animal?"
… "A fish"

Last summer I was on the Old Nipissing Road and Colonization Trail when I came across a picturesque opening and camp site next to a small lake. There were 3 pickup trucks, 2 tents and a beautiful early 20's blonde in a bikini all by herself. I instinctively stopped to say "hi" and she freaked out. She calmed down when my wife, who she didn't see sitting in the passenger seat, leaned forward and waved.

About 5 minutes later a deer jumped out of the bush about 3 car lengths in front of us. This is the second year in a row that this has happened. I told my wife if we slowed down we might see some bears. She calmly put her arm inside of the half doors … like that would have helped.
Anytime I find a pretty young lass in a bikini when I'm out Jeepin' it's a gooood day. Know what the wife calls a tent? A bear "sandwich baggie". Not sure I disagree, though we've never had a problem...yet.