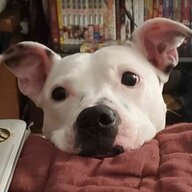 Joined

Mar 19, 2023
Messages

7
Location
My Tj's rear passenger coil spring is sagging pretty badly so I figure it's time I get new coil springs and just get all of them replaced since they all are probably worn and ready to retire.

I use it on road as my daily driver and when needed I tow trailers of wood. so it's mostly used on road but of course, I love taking it off the roads when I can.
It's at stock height and I just replaced the shocks in November over to some ranchos which I'm loving.

my question is what should I do?
There are so many options I figured I should get some opinions or advice on the matter. I saw some people remedy their sagging springs with a spacer, however, I figured I should get some coil springs. But there are so many brands I don't know which ones are trustworthy or best for my usage. Would it be worth going ahead and lifting my jeep since I need new coil springs? Or just get some quality stock height coils?

Im currently Looking at some Moog coil springs (front & rear) but I saw it would be a bit more to get a 2.5" rough country lift kit.
should I worry about having heavy duty coils or does it not matter all that much?

I'd also like to level it out but I figure I can find out how to do that in another discussion or on Youtube.

any advice would be more than appreciated!