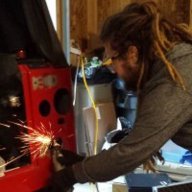 TJ Addict
Supporting Member
I'm curious what "normal" lift heights and tire size combos are lifting Jeeps.

Please list:
* Lift installed (if any).
* Tire size
* With your Jeep level, measurement from the ground to the bottom of your mid-lower frame rails. Do not include the thickness of any skid in this measurement.