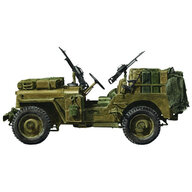 TJ Enthusiast
Supporting Member
Joined

Jan 12, 2020
Messages

219
Location
WINCH
Wiring in the stock Warn winch controller is simple. There are five wires coming out of the standard modern Warn controller.
Connect the red wire to 12V+, it probably already has a 5/16" lug on it from being originally connected to a stud on one of
the solenoids. Connect it to the same lug on the Superwinch contactor as the positive battery cable is connected to. Connect
the black controller wire to a good ground. Again, it should already have a lug on it and be long enough to connect to the winch
motor ground cable that goes straight to the battery negative terminal. The brown controller wire is a switched ground, and
goes to the center spade terminal (marked black) on the Superwinch contactor. On my winch, the green controller wire is
"in" wire and gets connected to the right (marked blue) spade terminal, and the remaining white controller wire is "out" and
goes the remaining left spade terminal (marked yellow) on the contactor. In my experience, some Warn winches have
"in" and "out" wiring, so check the operation with your controller and if "in" and "out" are reversed, just switch the
and white controller wires on the left and right (yellow and blue marked) spade terminals on the Superwinch contactor. Here is
a photo of the completely-wired contactor and controller on my winch:
Can use 3 wire or 5 wire Warn remote to activate this contactor. Big leads: Red is battery power. Blue goes to F2, Yellow to F1,
other big lead to A. Small leads: Ground the black to winch motor, connect remote socket green wire to blue, black wire to
yellow and white remote wire to power. Whammmy! Your back to winching your winch!!
Primary Circuit
Yellow - F1
Blue - F2
Red - Battery +
White - A
WARN part number 39886. socket
Control Circuit (to plug for handheld remote)
Solenoid - Plug
Yellow - Black (Out)
Black - Ground to mounting plate
Blue - Green (In)
- White Connect to Red primary terminal +
There are 4 connections on the winch motor:
Negative (under motor) - Battery negative
A (furthest from spool)
F1 (close to spool, backside of motor)
F2 (close to spool, top of motor)
A, F1 & F2 are labeld on the motor
SPEAKERS
The available amplified subwoofer is mounted
within the center console. The amplified subwoofer is
rated at 80 watts.
My factory sub works fine with my aftermarket Sony radio. It depends on keeping the factory speaker wiring in place so the
radio, OE or aftermarket, drives the subwoofer's amplifier properly. The OE subwoofer amplifier uses/requires speaker-level
input power directly from the speaker output of the radio. Not using that wiring would mean the OE subwoofer wouldn't work.
The factory amplifier as I mentioned earlier is only rated for about 40 watts per channel output.
Aux subwoofer amplifiers use line-level inputs from the radio, not speaker level inputs, so how the speakers are wired would no
longer be an issue with an aux subwoofer amplifier.
Connecting an aftermarket amp to the factory subwoofer should be done with keeping the impedance requirements of both in mind.
The factory subwoofer has two 2 Ohm voice coils that end up getting connected in parallel via the OE amplifier's wiring so
their net combined impedance is 1 ohm. You'd have to figure out how to connect in the OE subwoofer speaker so its two voice
coils are connected properly and the amplifier's impedance set to match so things will work right and the amplifier will see
the proper load.
Not many understand the TJ's factory subwoofer is connected to the radio's speaker output connections.
There's so much ambient noise in a TJ that excellent sound is an illusion. 6.5" speakers in the pods, a small amp, and
a subwoofer is the answer
Based on your application of a 2005 Jeep Wrangler, Dana/Spicer CV Socket Yoke part number 211544x might fit this
application/vehicle. We say might because there are two possible CV Socket Yokes that were installed/used originally
on this application/vehicle, and they are not interchangeable. The two possibilities are a 211355x and a 211544x. One
of the differences between these two CV Socket Yokes, and the easiest to determine is the 211355x is a greaseable
style/has a grease zerk, and the 211544x is Non-greaseable/has no grease zerk. So it depends which "style" CV Socket
Yoke is currently on this application/vehicle, "greaseable" = 211355x or "Non-greaseable" = 211544x , because as I stated
earlier they are not interchangeable.
"Big Seven" things most likely to strand a vintage car on a road trip are fuel delivery, cooling, ignition, charging, belts,
clutch hydraulics, and ball joints (with thing #0 being, of course, a flat tire)
SZ20 contacts are used in DTM connectors and are small. They are rated for 7.5 amps and are a great choice for just about
anything inside your jeep. Way smaller than a weatherpack connector, I use these the most but the largest wire you can use is
18awg.
SZ16 is the most common size and is used in DT style connectors.
SZ12 is for DTP style connectors and are for higher current. There aren't many places on a jeep i would use this size.
There's so much ambient noise in a TJ that excellent sound is an illusion. 6.5" speakers in the pods, a small amp, and
a subwoofer is the answer
Not many understand the TJ's factory subwoofer is connected to the radio's speaker output connections.
When I t/s a starting issue I like to try and figure it out if it's on the control side
(ignition switch, actuator, clutch safety switch, etc) or the power side
(battery, starter, cables). It's real easy to figure this out by putting the trans in P or N,
pulling the starter relay and jumping the terminals circled at the relay below (10 and 14). That will bypass the
control side of the circuit and send battery voltage to your starter. If you do this and it cranks,
you know your problem is on the control side. If it doesn't crank then your problem is somewhere
between the battery and the starter.
That would suck if I wasn't a European into American cars. Both sets are a given in my book. Besides, metric tools will
fit quite nicely on SAE bolts until you come down to the smaller sizes. 3/8 and 7/16 can be a problem in that regard if
they are really stuck, but 1/2 is indistinguishable from 13mm and from there up SAE bolts and metric tools will play
nicely together.
BTW, I used the OTC #7249 clamp/press with the special Jeep/Dodge adapter set, #7894, and it worked ball joint
8 oz. for center punches, tapping over cotter pin tails.
20-24 oz. for smacking the sides of trackbar mounts and similar to rattle tapers loose.
32 oz. for when stuff needs to understand who is the boss.
blaine
My list would be a spare set of sensors.
Spare fuses with some basic wiring repair parts and various bits of different size wire.
Rubber fuel injection hose with high pressure clamps and a few short pieces of 3/8" and 5/16" steel tube for repairs.
Tire valve stems, valve cores, valve stem caps with seals in the cap, metal versions. Valve stem puller.
Tools to break down a tire.
Spare serpentine belt.
Engine oil, filter, power steering fluid, brake fluid and a couple of gallons of water in very tough containers. The
container can be cut to make a drain pan if needed.
Spare ignition key taped inside vehicle.
Make sure the jack works and you know how to use it. (not implying you don't)
Small bag of various nuts and bolts that will work in control arms and trackbars and on the tie rod ends.
The putty stick type epoxy that you cut off a chunk and mix together to make a patch. 5 minute type with one for plastic
and one for metal.
Drywall mesh tape. It can be used to repair a radiator if you use some 5 minute JB weld.
Small sheets of coarse and medium sand paper for scuffing metal and plastic to make repairs stick.
Good coarse and fine files in large and small.
A few lugnuts that fit. You do have an extra on each wheel if you need them. Pull one off of each wheel to hold on the
4th.
Cleaner, brake type or similar to remove grease and oil to make a repair.
Razor knife with spare blades. A Multitool with a knife is fine but most don't keep them sharp and there are times you
need a razor sharp blade.
Zip ties but check them from time to time because they are nylon and dry out which makes them crack under load.
Small ratchet straps with good ratchets, multiple use to move stuff around if needed. Straps can be robbed for other
things. Tourniquet, splints, emergency trackbar, tie steering gear back to frame.
Mopar RTV for gear oil. Works to patch oil pans with some duct tape over the RTV to hold it in place while it cures.
Duct and electrical tape. Silicone fusion tape.
————————-
Check the voltage at the battery. If should be a minimum of 12.5 volts with the car turned off, and 14 volts when the car
is on. If the car off has less voltage, you have a battery that can't hold a charge. If you have a car off with less voltage,
you have a
dying alternator.
At minimum I would run a cluster diagnostic to confirm the gauge is operable. If you have not run the diagnostic before
just hold the trip meter reset button down and turn the key to the run position (not start). All your gauges will then
actuate thru their ranges if they are operating correctly.
I can't think of anything else that would cause it to overheat just during idle conditions. How did you test it? The fan
clutch should let the fan freewheel only when cold but when the engine/fan clutch is hot, the fan clutch should make the
fan very hard to turn.
hayden fan clutch 2771
he PN for the Mopar OEM hydraulic master cylinder and slave is; 52107652AC, but if you can find that 52107652AM will also work.
?? 03
Man you can't beat the little $100 steam cleaners they sell at Target and Home Depot... They will hurt your feelings
but they get out of seats.
Bissell I think makes the one I have .
when faced with eating a turd, better do it in one big gulp, than lick it all day long
@@@@
There's already a bunch of Rubicon owners SOL with locker air bladders, air pumps, lockers, axle air entrance fittings...
@@@@
The part number for the push rod to clutch pedal arm bushing I described earlier is 4643448. List is $4.
The information that I have found; the Mopar part number was 52107652AA before being superseded numerous times
(AB,AC,AD,AF) to stop at 52107652AH and then was discontinued.
A couple sources state this will fit 97-04 and then others say 00-02.
Then there is the 52107652AM which only fits the 05-06. 52107652al
I am not sure if there is a different in the master cylinder rod length or what...
vauum resorvoir 5503 5614 001? cruise?
P0456 evap code
usually it's one of the following:
Loose or damaged gas cap
Leaking or disconnected EVAP hose
Faulty purge volume control valve
Faulty canister vent control valve
Charcoal canister leak
Leaking fuel tank
Out of frustration, I finally decided just to replace the Natural Vacuum Leak Detection Pump (NVLD).
I would do as suggested and smoke test the system if possible. If you can't find a leak, it's quite possible the leak
detection pump is going bad. I speak from experience on non Mopar vehicles, but I've seen many pumps over the years cause
leak codes to be set.
The purpose of the pump is to activate itself and measure the amount of amperage it takes to pressurize the fuel system.
If the pump requires a low amount of amperage and runs for a long time (below a given threshold), then it tells the PCM
that there is a leak in the evap system.
If the pump begins to go bad, it can send the PCM erroneous readings indicating a leak that isn't actually there. Start
with the smoke test of course.
The problem with floor jacks that also come with stands, most are too small & short for a Wrangler. 3 ton jack stands are
certainly strong enough but they're not tall enough for a vehicle that sits as far up off the ground as a Wrangler does.
You need 6 ton jack stands to have sufficient available height.
For a hydraulic floor jack, avoid those that come in those small plastic cases like the auto parts stores push. Those too
don't have enough height capacity for working on a Wrangler. I'd go to Harbor Freight or similar store and buy a 2 3/4 or
3 ton floor jack which will be perfect. 2 ton hydraulic floor jacks are like 3 ton jack stands... just right for a Toyota
or BMW but too short for a Wrangler. If making a choice between similar hydraulic floor jacks, select the one that has
the highest height capacity.
If you want to droop the axles for anything other than just to look, use the pumpkin as a lift point for a floor jack.
When you get the tires a few inches off the ground, put the stands under the frame or bumper. Lower the rig onto them
to stabilize the frame while keeping the tires off the ground slightly. When that is done, remove the tires and lower
the axle.
We use the axle tubes all the time. I don't lift by the frame much. You are lifting one side and that isn't safe for
the lesser experienced and given how far the frame has to move to do anything with the suspension, there is little
value in using that method.
If you purchase an anvil style, you're going to want the hog ring style, not ball detent. Ball detent is for appications
where you don't switch sockets often (aircraft) or absolutely can't drop a socket (nuclear).
11 locations: bm Crown 55176180 Body Mount Bushings x6
) Short - Dorman 924-356
2) Thick - Dorman 924-354
3) Thick Dorman 924-354
4) Thick Dorman 924-354
5) Short - Dorman 924-356
6) Short - Dorman 924-356
1 under rad
3 mounts each side under doors
1 each side rear cross rail near shock mounts
1 each side at the frame rear.
10mm for t/c
Even after disconnecting it from the two valve cover bolts in the back, it was extremely difficult to maneuver
it enough to get the valve cover off. Also, the 18mm nut holding the ground strap on MUST be removed to get the
valve cover free.
We recently changed a valve cover gasket on a 2004 Jeep Wrangler. There is a large wiring harnesses that is in
cased in a black plastic bridge that goes across the back of the valve cover. It needs to be removed by unbolting
it first then separating it in half by uncoupling the tabs on each side with a flat screwdriver. Good luck!
ENGINE 4.0L 9 - 85, 90
adolph ***whoopin dna
Sensors and parts for my 05 TJ !!!
Engine Sensors
-Oxygen Sensors NTK/NGK (4) (done)! $300
-Air Temp Sensor (IAT) intake manifold on TB 56027872 ??? summit 56028364AA $31, WMC $27-Q
-Throttle Position Sensor (TPS) Mopar 5019411AD (spare) $65 missing o-ring! ***
-Coolant Temp Sensor (ECT) 56027873 WMC + RockA (spare) $60 China? ***
-Manifold Absolute Pressure Sensor (MAP) 56044544ab WMC $95 + clean first!
-Camshaft Position Sensor (CPS) Mopar 5149034AA Disc- ?
OPDA with Crown (spare)
OR: NAPA Echlin (china) Part Number CSS1159 Standard Motor Products $32 (spare)
OR: NGK/NTK ***
-Crankshaft Position Sensor Mopar 4897321AB (spare) $33
-Battery Temp Sensor Mopar 56208231AA 56027332 $60-Q
-Vehicle Speed Sensor in t/c Mopar 56027905 ? $76-Q
Other Mopar/OEM Recommended Parts
-Air Idle Speed Motor (IAC) mopar 4861552ac Clean First !! RockA $68 Cleaned !!
-Oil Pressure Sending Unit mopar (Done) $65
OPDA crown (spare) with crown CPS (spare) $90
gas cap $20
IAC gasket make one ??
Grease !!
Dorman ignitiion actuator (spare) $40
Gates 3/4 coolant hoses installed! ( 3/4 ) $80 ***
Gates serpentine belt kit (spare) $72
DEKA Battery AGM CCA775/120 RKA $165 *** PRIORITY
Mopar vacuum line (spare) $21
Mopar Starter MOPAR R6041012AE Reman RKA $206 ***
Mopar Alternator $ ***
Mopar Transfer Case Seals-4338956 Summit $9
Mopar Power Steering Pulley 53010258AB Summit (spare) $19
Mopar Idler pully (spare) $
Mopar water pump 5012366AG ??RKA or AMZ $145 ***
Mopar radiator RKA $232 ***
Felpro valve cover gasket (spare) $35
Felpro rear main gasket (spare) $15
Felpro oil pan gasket (spare) $18
FelPro throttle body gasket (spare) $9
Timken Frt Unit Bearing (1/2) RKA (spare) $83 *** China
Spicer U-Joints 5-1310x (5) AMZ (spare) $125
Spicer U-Joints 5-760x (2) AMZ (spare) $60
Moog Stabilizer links (2) (spare) $50
Get the 3/8" impact in M18 Fuel. Add the 1/2" big boy tool only at a later date. Those 2 will do 99.9% of anything you
want. If you get frisky, add the M12 Fuel right angle impact since it seriously kicks ass. Then get the M12 3/8" ratchet.
If you find some money, get the 1/4" since it has a smaller head for tighter spots and has the same power as the 3/8".
PB Blaster is barely better than WD-40 which doesn't even claim to be a penetrant. You'd be a lot better off with Kroil,
Liquid Wrench, or Break Free in that order. PB-Blaster is in a very distant 4th place as far as its penetrant qualities
go.
I had a similar issue yesterday. My 99 Sahara has been sitting up about a year. I jumped it off yesterday and I couldn't
get it to shift in any gear with the clutch all the way to the floor. If I turned it off I could shift in any gear I
wanted. I just had the master and slave cylinder replaced last year before it set up and haven't put 50 miles on the
Jeep since that repair. its only got 90K miles on it. Any ideas what could be up?
The clutch disk is stuck to the flywheel. Put it in the highest gear (5 or 6), set the parking brake, push the clutch
pedal to the floor, and bump the starter. It should break it free instantly
Southeast Jeeps in Stuart
BTW - Another issue with 2005 and 2006 Jeep Wranglers is a wiring problem with the OBD-II computer which results in it
not resetting properly. This will result in your failing a vehicle emissions test, if your state has them. Chrysler
out "TSB 25-001-07" for this problem. It's a lifetime warranty repair. Any Jeep dealer will fix for free if you encounter
it.
but will accept offers (cash in hand and in person, not by phone, text or email)
All standard (non-Rubicon) TJs use 1310 size u-joints. For a stock TJ without a SYE kit and CV driveshaft in the rear you
need five u-joints, two in the rear and three up front. I strongly recommend Spicer 5-1310x u-joints for the front and rear
driveshafts. The 5-1310x is a stronger and more durable direct replacement for the OE-level Spicer u-joint the factory
installed. jerry B
A/CC @@@@@@@@@@@@
With the engine running and the AC turned off, look under the hood and you will see the AC pulley spinning but the
"center" of the AC pulley will be stationary, the stationary part is called the AC clutch. Turn on the AC and you should
hear a slight "click" and the AC clutch should now be turning, if it is then the AC is running. With the AC turned on and
the AC clutch spinning the low pressure line and accumulator should be getting cold and since you are in south Texas they
will start to condensate, that lets you know that the AC is working (as opposed to putting a set of gages on the system)
and should be blowing cold air.
When you have the problem of the AC blowing hot when turned on you can check to see if the AC clutch is spinning and the
lines are cold, if they are then you probably have a blend door problem like Steel City suggested.
The AC compressor is located on the passenger side of the engine compartment on top, follow the belt (don't touch it with
engine running) it will have two large line coming from it, one of those lines will lead to the condenser (in front of
the radiator) which is called the discharge line, the other will lead to the accumulator that is called the suction line.
The suction line is the one that will become cold during operation. The accumulator is located just next to the battery in
line with the suction line.
Google "Redneck Garage jeep TJ project AC install compressor crap" and that video shows where the parts are located.
Especially stay with Mopar whenever possible for critical things like fuel injectors, fuel pumps, water pumps,
starter motors, radiators, and alternators. I use plenty of aftermarket parts on my TJ but not in those areas
ccv Done!
bungs / grommets - 2946079
crank vent - 53030497 53013743AB 05/06 rear grommet
crank vent - 53030495
Get the Milwaukee 18volt Fuel 3/8" Impact
That's still no reason you can't use the factory jack. Simply carry a square piece of scrap 12"x3/4" plywood and jack
it up. The factory jack will easily change 35" tires and 37" in a pinch. My Hi-Lift jack hasn't been out of my shed
in 15+ years.
new grade 5 carriage bolts and matching 1/2" nut replacements at Fastenal (carriage bolts were 5/16", 18 thread, 3/4" long).
Tailgate Retainer Bracket 55176739AA
This is called a Thief knot or Bag knot. It looks like a square knot but the bitter ends are on opposite sides
of the rope.
1) Hair dryer heats the labels on the sun visors so you can peel them off.
2) a body lift provides room for larger tires, a larger spare, a gas tank tuck and last, but not least, a tummy tuck.
3) brake cleaner is great at cleaning upholstery
4) acetone and ATF (1:1) is a great penetrant
5) the foam tire spray cleans engines. Just spray on and walk away
98 manual
6-9 clutch
5-5 parking brake
23-38 shift bezel
19-29 steering wheel
You can get the oem Luk kit on Amazon for like $90. Even if you go with the National throwout bearing, a Timken pilot
bearing and a few other odds and ends you can easily stay under $200. (National 614093
finished pumping the slave cylinder for the last time, go ahead and reinstall it to the bell housing. Make sure that
the piston sits in the designated groove on the clutch fork. Once you have the nuts started on the slave cylinder studs,
use those to compress the piston as you tighten them. This will be much easier than trying to compress the slave cylinder
by hand and trying to tighten the nuts at the same time.
It is simple to isolate a leak. SIMPLE.
Pull the hose off the compressor and place your finger over the compressor's
output nipple. Does the compressor automatically shut off so long as your finger is held in place? If it does, that
means the compressor isn't leaking. If the compressor won't stay off, that verifies the compressor is leaking internally.
If the compressor is ok and not leaking, work that finger down the hose connections until you isolate the air leak.
I don't care if the mechanic insists. The TJ's flywheel should not be resurfaced. Really. If its surface is damaged,
replace it. If its surface is glazed, sand the glazing off.
__________________
used the valve grinding compound to get some out that were almost round!) also more leverage as jerry said
Or once out get plugs from a 1995 or older transfer case same threads but a big 1&3/16 aka30 mm hex head
pop on a Rancho steering stabilizer (PN RS5401). Miller says that while you're at it, pop on a Rancho steering stabilizer
(PN RS5401). It has a larger body than what
the Rancho catalog calls for in a TJ stabilizer and helps cure steering shimmy.
If the master clutch cylinder on a vehicle has gone bad, it will cause the fluid to rise in the reservoir when the clutch
is pressed. To test this, watch the reservoir while another individual presses the clutch pedal. If the fluid level rises
in the reservoir when the pedal is pressed and lowers when the pedal is released, the master clutch cylinder may need to
be replaced.
I can't provide an illustration but I ll try to explain where they are. On my Jeep they go from the alternator mounting
bracket to the negative on the battery, one goes from the rear valve cover bolt to the firewall. They are easy to see.
Just look around the engine between the engine and firewall and inner fenders they are very obvious. Some are regular
cable and some are like a 3/8" flat braided strap. These are the ones that usually give the trouble. Clean up the ends
and surface they mount to real good. If the braided straps are brittle and very dirty just replace them as they are cheap
and not worth salvaging. Also look at all the connections down at the starter motor and solenoid as those are affected big
time by road salt. Bad/dirty grounds will cause so many problems that you can't imagine. Good luck,
1953 Jeep (acquired 2002)
2.5" Lift
Required: Shocks, Springs, Bumpstops, Adjustable Track Bars and a SYE (Slip Yoke Eliminator) with upper rear adjustable
control arms and a DC driveshaft, or transfer case dropTire Size Recommendation: 32" or 33" (33" will ideally need a 1"
body lift to give you a bit more room in the fenders)
You powersurf Craigslist by using Craiglook.com to expand your Jeep hunt for parts out to 250 miles from your zip.
———————-
Just remember, Stand Your Ground needs to be the law of the land and it is far better to be judged by twelve rather
than carried by six.
YOU ONLY NEED TWO TOOLS IN LIFE - WD-40 AND DUCT TAPE. IF IT DOESN'T MOVE AND SHOULD, USE THE WD-40. IF IT SHOULDN'T MOVE
AND DOES, USE THE DUCT TAPE.
IF YOU CAN'T FIX IT WITH A HAMMER, YOU'VE GOT AN ELECTRICAL PROBLEM.
————————
DeWalt Concealer Clear Safety Goggles for $10 +
plastidip jeep wheels ?
——-
Bought some Sun pie LEDS for my TJ and they are awesome for the price
———
Omix ada has a set of 4 TJ OEM type flares for 100$. ??
—-
JW Speaker LEDs
———————
The rule of thumb for sizing recovery straps is that for every 1 in width the strap gains 10,000 lbs of strength.
Therefore, a 3 wide strap will have approximately a 30,000 lb rating.
You should purchase a recovery strap rated at 3 times the weight of your vehicle. Be sure to verify the strap you intend
to buy has the rating you want.
Tow Straps are typically made of Dacron, Polypropylene or Polyester. These materials will typically not stretch more than
2 to 5% making them perfect for tow strap construction.
Recovery Straps are typically made of Nylon. Nylon will stretch up to 30% thus providing a strong pull as it contracts with
much less jerking imparted to the strap and vehicles.
Be wary of straps that are advertised as "Recovery" straps but are made of Dacron or Polypropylene which should only be
used for towing.
Tow Strap without Hooks
Again, a tow strap may have hooks on each end, but a recovery strap should never have hooks. Even a tow strap with hooks
imposes an increased safety concern.
However, when used correctly, the safety factor improves. Hooks, even with safety latches, are notorious for coming
unhooked at exactly the wrong time.
Off-Road forums are full of stories of near misses and deaths caused by flying hooks.
If you are buying a new tow strap we highly recommend that you purchase one without hooks. Broken straps, hooks, rigging
or mounting points may cause the hook to become a projectile.
This is the single biggest reason a tow strap should never be jerked or used to recover a stuck vehicle.
Unfortunately, if the only strap on hand is a tow strap and someone is stuck, it will most likely be misused as a recovery
strap.
Consequently, a 7/8 D Ring will have a 1" pin.
The size of the shackle is determined by the diameter of the steel in the bow, not the diameter of the pin.
Keep in mind that the pin is typically 1/8 larger than the stamped size of the shackle.
so a 3/4" shackle has a 7/8" pin !
t lessen to people below this IS a 3/4 shackle NOT a 7/8. Shackles are sized by the DIA of the bow section not
pin size.
Warn 62041 Tow Ring
Warn 29312 Tow Ring
—————————
Read the first page again closer.
You can adjust toe in stock form. That's it(except for I think 97s which had cam-bolts stock
on the LCAs, which let you adjust caster. ???
Yes you need adjustable control arms to adjust caster. You can only adjust overall caster
(both sides at once), not left to right cross-caster. It is important to have a good DS angle
, but honestly, in the front I've found it isn't as picky since it isn't under torque unless
you're in 4wd.
That is my theory on caster angles vs. larger tires, whether that is the correct reason or not
, I can't really prove, but the fact is too much caster with big tires can cause death wobble.
It should also be noted that as you lift a TJ, because of the front control arm lengths and
angles, caster decreases so it actually works out in our favor alignment-wise. I predict the
problem could be more pronounced in low COG builds (example: 35" tires on 1.5" lift). In this
case adjustable front upper control arms should be installed for optimum caster angles.
I've seen it posted around that 5 to 5.5 degrees of caster is ideal for 35" tires.
Turned out my high idle problem was caused by loose intake/exhaust manifold bolts!!!!
Tightened them all and voua-la engine runs perfect. My mechanic replaced O-rings on
injectors also. Now I know how to do that, but if you put your hand over the throttle
body while running, the engine should stall. If it keeps running you have an air leak -
either cracked manifold, open holes or loose bolts! Mine is fixed.
How to choose a Winch:
Can't decide which winch is right for you? The best way to choose is to calculate the line
pull needed for the application. To do this multiply your vehicle's Gross Vehicle Weight
(GVW) by 1.5 – this will give an approximation for how big your winch should be. Typically,
the first layer of rope around the drum is the max load the winch is capable of. Each
additional layer deducts about 10% off the rated line pull. So for a winch rated 9,500lbs,
the second layer will pull 8,550lbs, the third 7,700lbs, etc. A loss of pulling power can
also be experienced when the rope isn't spooled evenly on the drum. So re-spool your winch
before you go out!
———-
A problem that only starts once the engine starts getting warmed up is commonly caused by a
bad upstream O2 sensor. @@@@@@ we have a winner !!!!
—-
Overheating at idle often means the fan clutch has gone bad. If the temperature ever suddenly
spikes to a high temperature, that's often from a sticking thermostat which is what controls
coolant flow through the radiator.
——
When you really think you're at the end of your rope, I've used hex Allen bits on stripped
torx screws. Find a size, sae or metric, that fits the tightest.
——
Overheating at idle often means the fan clutch has gone bad. If the temperature ever suddenly
spikes to a high temperature, that's often from a sticking thermostat which is what controls
coolant flow through the radiator.
—-
A high idle is almost always from a vacuum leak. Intake manifold leak, HVAC vacuum line leak,
power brake booster vacuum line leak, etc. To the engine a vacuum leak looks exactly like
you've stepped on the gas pedal and opened the air intake valve at the top of the throttle
body.
—-
don't follow me, you won't make it !
TPS Bolts
IIRC those screws are a T-25. Put a T-25 onto a 1/4" drive ratchet to gain enough torque to
unscrew them. Make sure to apply sufficient inward pressure with the torx bit so it can't
slip out while you unscrew it. Those screws are usually tight enough that they can be a
booger to remove with a straight screwdriver handle on the torx bit.
—-
Good News. I managed to hardend my balls to the density of steel and spray for a Vacuum leak
—-
Soapy water is only useful for finding pressurized leaks that cause bubbles to form. For
vacuum leaks you need something that will cause the engine idle to stumble when ingested
like Carb Cleaner. Don't worry about either of those cleaners causing a problem, they're meant
to be sprayed into an engine that is running.
—-
A TPS can do that but before buying it and a new IAC, try just cleaning the IAC first. If it's
a bad IAC, which can cause that problem, cleaning it can usually restore it back to 100% good
operation... their usual problem is just being gunked up inside. It can normally be cleaned
well enough by just spraying throttle body cleaner into the throttle body while the engine is
at idle rpms... don't raise the rpms off idle. At idle rpms, the IAC will suck the cleaner
into itself and clean itself. The engine will die when the IAC is flooded with cleaner but
that's ok and actually good. Just restart the engine and do it again, I usually try to get a
third of a can of throttle body through it before I consider it clean.
If that doesn't do it, just replace the TPS with a good quality non-store brand. It's very
unlikely the IAC actually needs to be replaced if you'll clean it as describe.
P.S. The IAC pulls its air and thus the cleaner through the 'Idle Air Control Passage Inlet
' as shown here so you can kinda aim the aerosol spray cleaner toward it while the engine is
idling. After perhaps a third of the can has been fed in at idle rpms to clean the IAC, you
can rev the engine up and empty the rest of the can into the throttle body to clean it.
—
Temporal association is far short of establishment of causation
—
You wouldn't think it would matter if you had the battery disconnected or the ignition off
when you changed the IAC, but maybe the sensor had to shake hands with the computer.
I have had the throttle body off with all 3 sensors disconnected with the battery connected
with out a problem.
I would say more often than not, resetting the computer is important after IAC work.
__________________
Buy a TJ, buy hand tools, floor Jack and Jack stands. Download a free Factory Service Manual
(FSM) from Jeepslimited.com.
Make sure you have the injector harness in proper order guys tend to reverse plugs to 3rd and
forth injector on the 2.5 and get a miss or stumble at that rpm only
Check the wire colors on the harness plugs and compare to FSM
Ignition Wire Set MOPAR 5017058AB
—-
Mopar clockspring #56009070
—-
OEM MOPAR Distributor Rotor 97-02 Jeep Wrangler 98-01 Cherokee 2.5 L MOPAR 56027019
—-
Bosch fuel pump assy #67655?
—-
oem skid plate #52100219ab
—-
mopar TPS sensor 4874371ac USE T-25 !!!
—-
DOWNstream O2 sensor NTK/NGK #23049?
___
Ground
Check the body ground
Look at base of inside of hood there should be a ground strap and other end of that strap goes to
firewall bolt, then from that firewall bolt another strap goes over to back of engine
Make sure that ground (firewall to engine) strap is intact with clean tight connections at both ends
The ground strap under the hood is only one of a few. There is also one behind the dash -
I found ground strap behind cluster. It's wired into the harness behind the radio.
major grounds to the starter and back of motor, ground battery ? cab ground ?
heck the body ground
Look at base of inside of hood there should be a ground strap and other end of that strap
goes to firewall bolt, then from that firewall bolt another strap goes over to back of
engine
Make sure that ground (firewall to engine) strap is intact with clean tight connections at
both ends
1 other thing you can do is count the knocks at idle for a 15 second period. Multiply that
number by 4 to give you knocks/minute. Compare this number to your idle rpm's. if that number
equals the rpm's then the knock is definitely in the bottom end. If that number is roughly
half you rpm's then the knocking is coming from the top end. ???????
gas tank 6 nuts ,filler neck, ground strap , One electrical and Fuel lines she'll come right out
When you first start it, the computer isn't on line yet. A vacuum leak can drop the idle till
it warms up a little and the computer starts working - compensating for the vacuum leak.
Test it by choking off the air at the TB with your hand when you first start it cold. If it
runs better for a moment, it's a leak.
Spray a burnable carb cleaner around the TB baseplate, the intake manifold gasket, and the
hoses going to the vacuum fitting on the manifold. Look for an RPM change when you hit the
leak.
Testing and diagnosing is cheaper and more effective than throwing parts at it.
Fuel pressure will be a long crank issue. Not a slow crank.
__________________
Digger84
Switch is no crank not slow crank
Low fuel pressure is long crank not slow crank
Slow crank is battery or starter or large cables battery to starter including ground side
damaged loose or dirty or an extra mechanical drag in/on engine
A few of the teething pains
The 97 only triple cowl vents that leak water
The only OBD2 jeep with a mid year PCM change as they transitioned from YJ type sensors to TJ
No availability of Dana 44 on 1997
If it will bump start/push start it is not the crank angle sensor
If it will not crank it is not the crank angle sensor
Start by running plus 12 to small terminal on solenoid on starter if it cranks briskly
with that jumper it is not starter or battery or either battery cable or solenoid
If it does not crank briskly with 12 volts to that terminal it is starter or battery
or battery cables or solenoid
My best guess is actuator pin in key switch but do the test and report back and leave
the crank sensor alone
Mopar 5300 8860. The exhaust manifold that cracked in the first place...
Seats:
97-02, 03-06 are different so if you are only looking to replace the drivers with a 03-06,
you probably want both
Seat shape
Fabric colors
Seat mounting to the riser. To install 03-06, you need the riser also.
Seatbelt female receiver mounts differently so you may need a new one also. 97-02 is attached
to the slider, 03-06 is attached to the seat.
tumble
Mine was broken on my 97 when I got it. Took me two years to find the lever by accident so I
never bothered fixing the cable. If yours is the same, the lever is under the seat on the
left front corner as you're sitting in it. I seldom use it as I have the rear seat out.
windshield Your claim number is 0590073140101026.@@@@@@@@@@@@@@
\
no start no crank problem posted where the owner replaces a starter and more and it ends up
being nothing more than a poor connection at the battery.
First step is put key to on tranny in neutral if manual park if auto set park brake now
Jump 12 volts to solenoid small terminal (on TJ solenoid bolted to starter)
Will likely get you started for a drive home
If does start either key switch pin or park neutral switch or clutch switch or the
associated small gage wiring is the issue
If does not spin starter either starter or battery or the large gage cables between
battery terminals and starter or battery ground to engine are the issue
PCM is the power train control module, the main computer that controls the engine
and emissions
The PCM communicates back and forth with other modules via a bus connection of a pair of
wires twisted together called a twisted pair
On TJ 97-2000 this bus is called a CCD bus
I too have a 97, and just replaced it with another dated 2 months later, both have the oil
sender toward the back of the block. My spare 98 block had the oil sender by the distributor.
FYI, the replacement engine, every sensor had a different plug, oil, distributor,
water temp, vacuum, and all three around the throttle body.
255 70 x18 tires = 32 "
Also you can go here to check out the FSM for your year, just scroll down to online repair manual.
http://www.morris4x4center.com/knowledge-base/
There are 3 tests to test the fuel pump
1) PSI TEST: Engine running and at operating temp, fuel pressure should be 49 psi ± 5 psi
2) CHECK VALVE TEST: With engine at operating temp, shut engine off and after 5 minutes fuel pressure should
NOT drop below 30psi. The FSM does
state "Fuel pressure that has dropped to 0 psi on a cooled down vehicle (engine off) is a normal condition."
3)FUEL PUMP CAPACITY TEST (per FSM)
Before performing this test, verify fuel pump
pressure by performing the Fuel Pump Pressure
Test. Use this test in conjunction with the
Fuel Pressure Leak Down Test found elsewhere
in this group.
(1) Release fuel system pressure. Refer to the Fuel
Pressure Release Procedure in this group.
(2) Disconnect fuel supply line at fuel rail. Refer to
Quick-Connect Fittings in the Service Procedures
section of this group for procedures. Some engines
may require air cleaner housing removal before line
disconnection.
(3) Connect appropriate Fuel Line Pressure Test
Adapter Tool Hose (number 6631, 6923, 6541 or
6539) into disconnected fuel supply line. Insert other
end of Adaptor Tool hose into a graduated container.
(4) Remove fuel fill cap.
(5) To activate fuel pump and pressurize system,
obtain DRB scan tool and actuate ASD Fuel System
Test.
(6) A good fuel pump will deliver at least 1/4 liter
of fuel in 7 seconds. Do not operate fuel pump for
longer than 7 seconds with fuel line disconnected as
fuel pump module reservoir may run empty.
———
Brief History:
In 1990, development of a successor to the YJ began in Chrysler's "Jeep-Truck Engineering
Pre-Program" department under Bob Sheaves and TJ program director, Craig Winn. Mules based
on the YJ were built from 1990 to 1993, when formal approval was given for the TJ development
program at a $260 million budget. From 1991 to 1992 designers worked at the new Chrysler Tech
nical Center, building on various design proposals. In late 1992, Michael Santoro's TJ
proposal was chosen by Tom Gale, Lee Iacocca, and executive management. In May 1993, now
with engineering and supplier input, Santoro's final Wrangler production design was frozen
at 32 months ahead of initial assembly. Verification prototypes using production bodies were
built from early 1994 and tested through late 1995. As YJ production ceased in December 1995,
the last pre-production TJ examples were assembled, with start of series of production in
January 1996.
Unveiled on January 2, 1996, at the 1996 Detroit Auto Show as an early 1997 model year
introduction (1996 model year skipped), the TJ was an evolutionary update. It later arrived
in Jeep showrooms in April 1996, after 6 years of overall investment and 36 month production
development phase.
Instead of leaf springs, this updated Wrangler featured a modern coil-spring suspension,
front and rear, based on that of the Jeep Grand Cherokee, for better ride and handling, and
a return to the classic CJ's round headlamps. The engine is the same 4.0 L AMC 242 Straight-6
used in the Cherokee and Grand Cherokee. A 2.5 L AMC 150 Inline-4 engine was available on
entry-level models until 2002. The 2.4 L DOHC 4-cylinder engine previously used on the
Chrysler PT Cruiser replaced it for 2003.
A right hand drive version of the TJ was available for export markets, and was also offered
for sale to U.S. rural route postal carriers. The version offered to U.S. postal carriers
was only available with an automatic transmission.
SE: 1997–2006 models came standard with the 2.5 L from 1996–2002 production, and the 2.4 L
from 2002–2006 production. The 4.0 L optional for 2005–2006. Standard features included an
AM/FM stereo with two speakers (later, an AM/FM stereo with cassette player or single-disc CD
player and four speakers), vinyl seats, and rear removable bench seat. This model was also
available as a right-hand-drive (RHD) rural mail carrier model, which included right-hand-
drive (RHD) and a flip-out front window for easy mail delivery. The rural mail package include
d a Dana 44 rear axle and hardtop with the 4.0 and the automatic transmission.
lthough the Wrangler's lineage can be traced back to the World War II Willys Jeep, the vehicles
actually named Wrangler are only in their third generation. The second gen is what we're showcasing
here. It's code-named TJ and ran from 1997 to 2006. As well as going from square to round headlights
and adding front airbags, Gen TJ brought a coil-spring, live-axle suspension, plus several special editions.
It came in hardtop, convertible, and long-wheelbase forms. Approach angle is 42.2 degrees, and departure is 31.5.
Ground clearance is about 9 inches, and a TJ can wade in water up to its headlights. (Rubicon versions have
better numbers.) Trim levels are SE, X (2002-2006), Sport, and Sahara (1997-2004). The Rubicon came in 2003,
packing a Dana 44 rear axle, locking diffs, 4.0:1 transfer case, four-wheel discs, and off-roading accessories.
The SE started out with a 2.5-liter four-cylinder engine, but upgraded in 2003 to a more efficient
2.4-liter. The X was introduced as a budget model that offered a six-cylinder engine. The 4.0-liter
straight-six in the Wrangler range received an update in 2000. Although never praised for its fuel economy,
the 4.0 is respected for its toughness. Just check the exhaust manifold, a traditional weak spot. Automatic
versions initially had a three-speed transmission, but clicked up to a four-speeder in 2003. The preferred
option among Wranglerphiles is to go manual — a five-speed stickshift was superseded by a six-speed unit in
2005. The four-cylinder engines aren't not much better with fuel than the six — and they're underpowered. A
2000-2003 with the 4.0 and manual five-speed is a prime purchase, tough enough to handle life away from the pavement.
Stock Features of a Rubicon Model:
Tru-lok selectable pneumatic lockers, activate in 4-lo and under 10mph, engaged until out of 4-lo or deselected
Limited slip in rear when not locked
NV241 Rock-Trac 4:1 transfer case — fixed yoke
Heavy-duty driveshafts with 1330 universal joints
Dana 44 Front (Dana 30 outers)
4.10 gears
Goodyear Wrangler MT/R LT245/75R16 (31") Tires
16-inch, five-spoke aluminum wheels
Diamond plate rock rails
Rubicon Lettering on Hood
4-wheel Disc Brakes
Last edited: