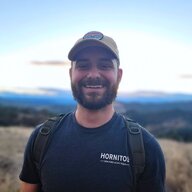 Innovator
Supporting Member
Joined

Jan 21, 2019
Messages

3,358
Location
Yes that would be KEWL to see that scoop rockin back for forth. But it's a HIGH entry cost.... $2250

440 6 Pack Shaker Bubble Kit - Shaker Cuda Hemi Auto Parts | ShakerHood Products

I've got to see how much hood clearance I'm gunna have once I get it installed. I hope it'll fit under the hood as it sits but we'll see.

I have been thinking about getting a different air cleaner setup made that was enclosed with a tube in the rear so I could run it to my firewall and make a cowl intake for it.

Yes with the old V-8 I have a LOT of heat under the hood which was why I'd put the louvers on my old hood. The trans tunnel would get so hot you couldn't even put a insulated cup in the cup holder with ice in it as it would melt it because it was so warm.

Hence why I want to ceramic coat the headers and Y-pipe. It's also why I am going to be coating the floor with Lizard Skin.
Considering the under hood temps for air intake I would strongly recommend going with the cowl intake - pull in that chilly PNW air! I've seen great reviews on lizard skin, if that's not enough you can always put heat reflective material over the lizard skin such as noico on the trans tunnel.