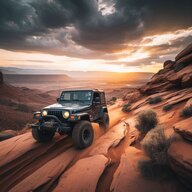 Rust Belt Heavyweight
Supporting Member
I've never really had felt the need to run Mac, and being an engineer, I've been running Windows my whole professional career. it seems that Modelling suites prefer the Windows environment. I dabbled a bit in Unix/Linux in College, but never really learned it. Windows is weird...3.1 worked pretty well, than Win95 came out. It was pretty awful. Then they released XP...it was really good. After that, ME...again, terrible. Along comes Win7...Happy, Win8 terrible, Win10...Seems pretty good.

They are shooting about 50%. Microsoft should just skip every other planned release!

I do agree with the preponderance of services that start up when you fire up windows...its nuts. I know how to turn them off, but there are so many now that I don't know whats what anymore. My home machine is pretty old (about 5 years now) but its still works for what I need. I wish I could strip windows down a bit more to increase startup performance...

That is one thing I laughed about...Win10 was supposed to boot so much faster than Win7. Well, yeah, you get to the splash screen faster, but then you gotta wait 5 minutes to finish starting all the "necessary" services once you log on...you net time from pushing the power button to using didn't really change at all!